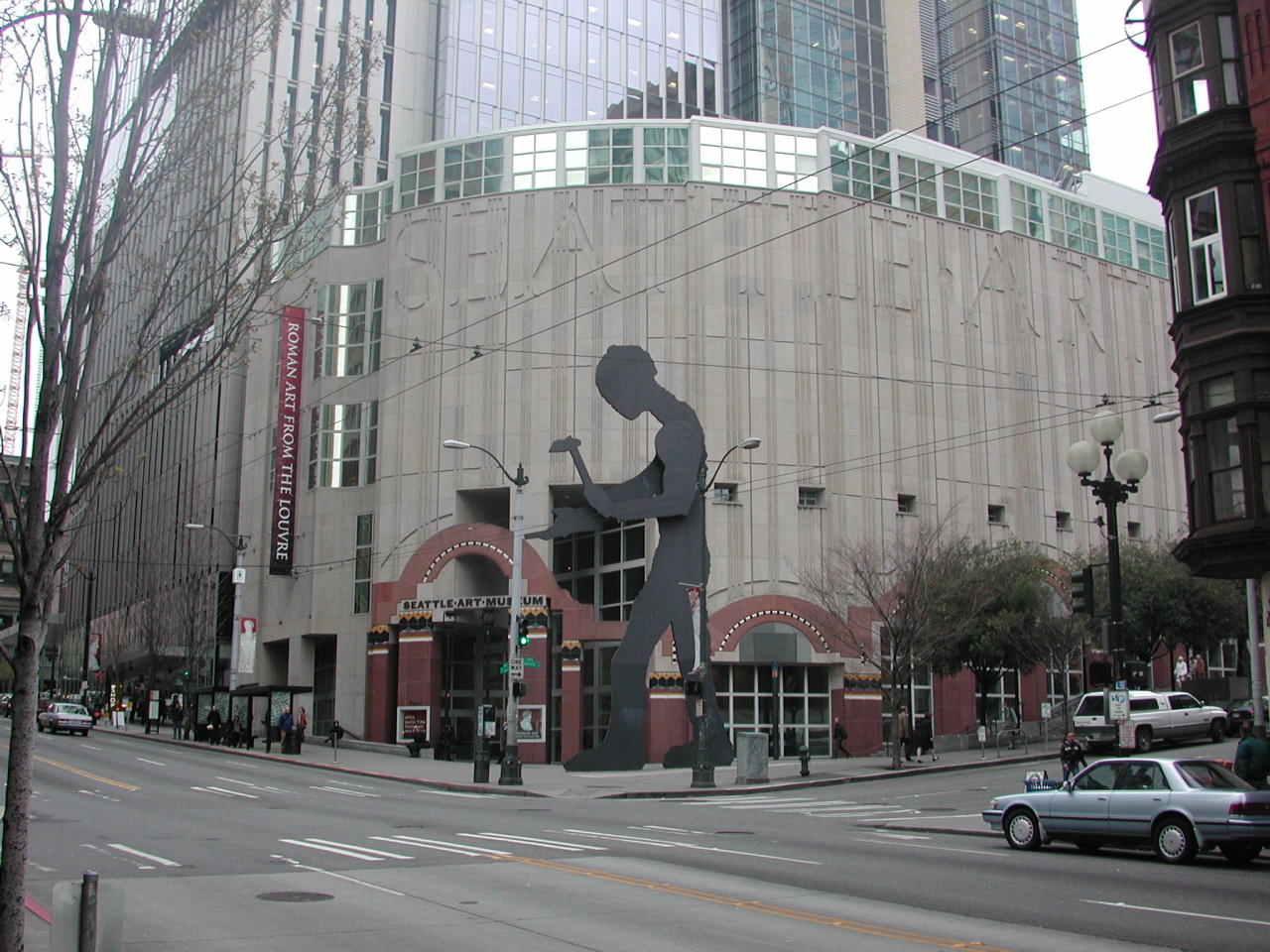 The Seattle Art Museum fondly known as SAM, is a world renowned museum and a vital art institution featuring art pieces from local and international artists. The museum started as a 1,926 piece collection and has grown into more than 25,000 art pieces held in various locations. The main collection can be found, just along First Avenue in downtown Seattle, the same street as The Blarney Stone Pub and Restaurant. The second venue, Seattle Asian Art Museum is found inside Volunteer Park in Capitol Hill and the third, the Olympic Sculpture Park, is right along the Central Waterfront.
The brainchild of Dr. Richard E. Fuller, a member of the Seattle Fine Arts Society, the museum was built in partnership with the City of Seattle. Dr. Fuller donated most of his family's extensive Chinese and Japanese art collection with the condition that the city would maintain it. In the following years since the 1933 opening, the museum featured Asian fine art as well as works from contemporary Northwest artists including Morris Graves, Mark Tobey and Kenneth Callahan. Later on the Kress Collection of European Painting was also added, exponentially increasing SAM's holdings.
The museum is known for its wide collection of modern, Asian and ethnic art as well as hosting famous traveling exhibitions. Among the museums blockbuster exhibits included the Kress Collection of European Paintings in 1954, the Van Gogh Collection in 1959, Treasures of Tutankhamun in 1978, the Picasso: Masterpieces from the Musée National Picasso, Paris in 2010 and just recently Miro's Experience of Seeing. SAM continuously creates bridges between culture, time and space. The museum presents art in a very interactive way using wall texts, audio guides and computerized presentations with various perspectives that bring each piece to life.
The Seattle Art Museum continuously strives to bring art and culture to the people offering free admissions every first Thursday and the first Saturday of every month for the downtown SAM and Seattle Asian Art Museum facilities while the Olympic Sculpture Park is always free. On other days admission is free for children below 12 years old and a suggested admission fee is given to students, adults and seniors. That means that while the museum encourages visitors to pay full price, they can still enjoy the museum even if they cannot pay the full amount.
Next time you are in the Pike Place area, take a peek at the museum and then enjoy a relaxing afternoon at the local pub!